One Planet Environmental Shower Curtains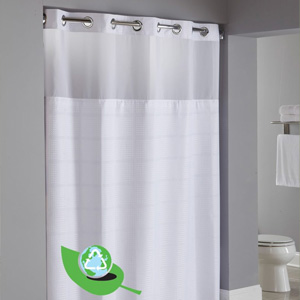 One Planet™ Environmental Shower Curtains
One Planet™ shower curtains are made from RePET or PEVA.

RePET = Recycled polyethylene terephthalate. PET is the material used to make standard water bottles, each curtain saves 60 water bottles from entering the world's landfills.

PEVA is manufactured without chlorine, which is harmful to the environment. Lightweight and easy to clean, our Hookless PEVA shower curtains are waterproof and naturally antimicrobial.